Win Tips for Tricks by Tom Jones! Erie Gay News is giving away 3 copies of this funny and wise guide. To enter the contest, fill out the form below from June 29 through July 20.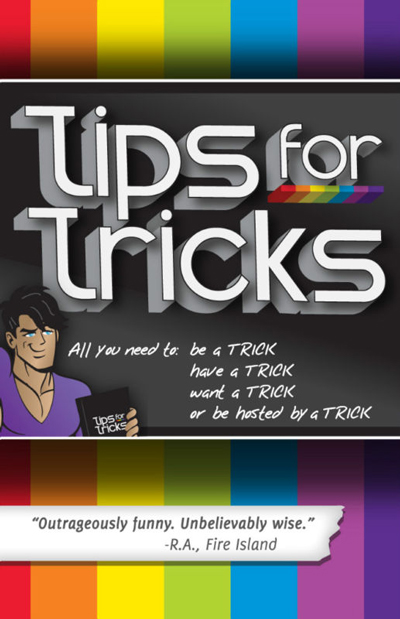 New LGBT Focused Book Provides Humorous Tips On Gay Relationships
"Tips for Tricks" makes for perfect coffee table book or gift
First-time author Tom Jones tapped into a comical background of experiences and created a must-read book for the entire LGBT community, built on years of discussions and stories shared from within the "community".
The book is entitled "Tips for Tricks", and circles around the art of hooking up, with gorgeously illustrated charts and photos on topics like, dressing for success, location, meeting online and finally, the main event.
Beginning with the very first state of meeting someone, the book artfully discusses how to begin the conversation, takes readers through tips on making yourself attractive and finally lands on advice for successfully closing the deal, all with safety at the forefront of each topic as a top priority.
"Tips for Tricks was a joy to be a part of and to create", mentioned Tom, "we used some personal experiences and some experiences of friends - each one has happened at one point in time or another and everyone ended up jumping in and sharing their stories and tips. The book makes a perfect humorous coffee table book or gift!"
"Tips for Tricks" is available on Amazon.com and also through the website, www.tipsfortricksthebook.com
This contest expired on Friday, Jul 20, 2012. Click here for other contests to enter.
blog comments powered by

Disqus
---